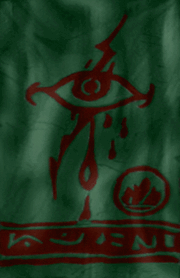 the Bleeding Hollow clan, led by Kilrogg Deadeye, participated in the first attack on Stormwind City, along with the Twilight's Hammer clan, led by Cho'gall, This first attack was an unmitigated disaster for the orcs, and Deadeye and Cho'gall blamed the failure on each other. A rift soon grew that threatened to rip the Horde apart before it had even begun its conquest of Azeroth. Gul'dan quickly stepped in to quell the problem, reinstalling Blackhand as Warchief of the Horde, despite all this, The Bleeding Hollow Clan is a group of cunning and feral hunters, and considered to be the best guerrilla fighters in the Orcish Horde.
Ad blocker interference detected!
Wikia is a free-to-use site that makes money from advertising. We have a modified experience for viewers using ad blockers

Wikia is not accessible if you've made further modifications. Remove the custom ad blocker rule(s) and the page will load as expected.