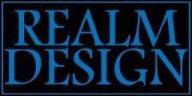 Realm Design is a team of 3D artists, programmers, voice actors and story-writers hosted by Star Alliance (Samods). Realm Design is currently developing a total conversion titled: Warcraft: Dawn Of Chaos. It attempts to replicate Warcraft: Orcs and Humans to the point it won't look like Warcraft III. Everything including: units, buildings, tilesets, doodads, and interface will be converted to look like Warcraft: Orcs and Humans in 3D. The team will also include few cinematics of their own and voice acting, and Realm Design is owned by Skullpitter.
Main Modders
Ad blocker interference detected!
Wikia is a free-to-use site that makes money from advertising. We have a modified experience for viewers using ad blockers

Wikia is not accessible if you've made further modifications. Remove the custom ad blocker rule(s) and the page will load as expected.